A growing source of silent era film information.
This listing is from The Progressive Silent Film List by Carl Bennett.
Copyright © 1999-2014 by Carl Bennett and the Silent Era Company.
All Rights Reserved.

About This Listing / Report Omissions or Errors in This Listing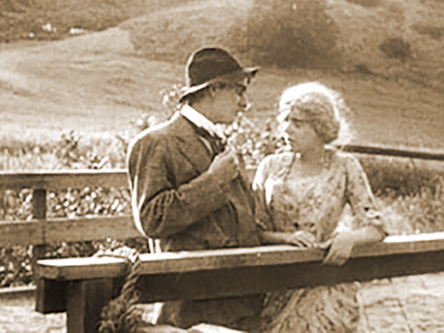 Charles West and Blanche Sweet.
Frame enlargement: Silent Era image collection.


The Last Drop of Water


(1911) American
B&W : One reel
Directed by D.W. Griffith

Cast: Blanche Sweet [Mary], Charles H. West [Jim], Joseph Graybill [John], Francis J. Grandon [John's friend; and in the wagon train], Robert Harron [in the wagon train], Kate Bruce [in the wagon train], Alfred Paget [in the wagon train; and an Indian], Jeanie Macpherson [in the wagon train], Gladys Egan [in the wagon train], Guy Hedlund [in the wagon train], Frank Opperman [in the wagon train], W.C. Robinson [in the wagon train], Kate Toncray [in the wagon train], Jack Dillon (John T. Dillon) [cavalry officer], W. Chrystie Miller, William J. Butler, Linda Arvidson, Dell Henderson

Biograph Company production; distributed by The General Film Company, Incorporated. / Scenario by Stanner E.V. Taylor, from a screen story by Bret Harte. Cinematography by G.W. Bitzer. / Released 27 July 1911. / Standard 35mm spherical 1.37:1 format.

Drama: Western.

Survival status: Print exists.

Current rights holder: Public domain.

Listing updated: 20 January 2009.

References: Barry-Griffith p. 42; Drew-Speaking pp. 220, 222, 285; Everson-American p. 47; Fell-History p. 90; Lee-Not p. 116; Spehr-American p. 2.

Home video: DVD.