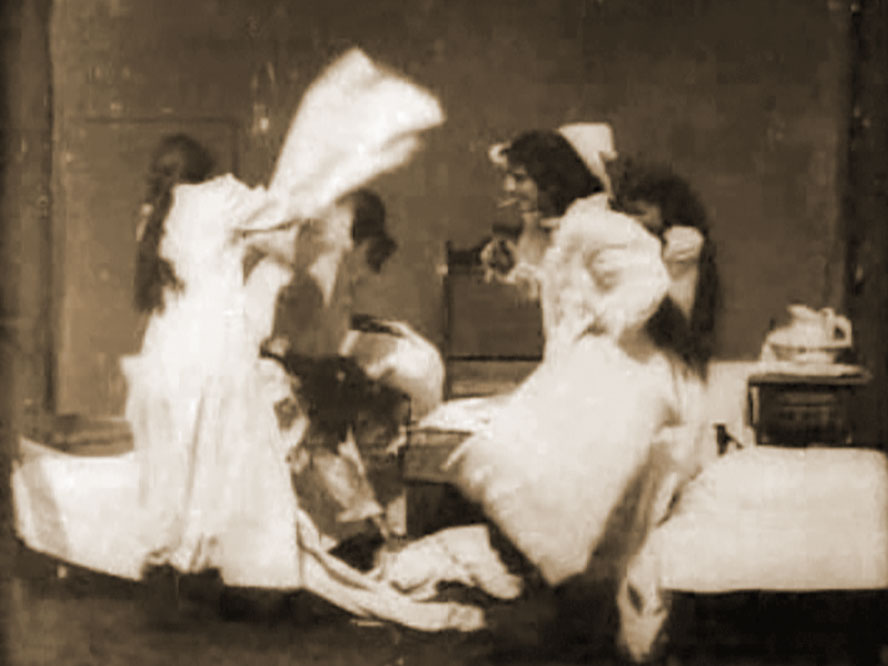 Frame enlargement: Silent Era image collection.


Seminary Girls


(1897) American
B&W : Short film
Directed by (unknown)

Cast: (unknown)

Edison Manufacturing Company production; distributed by [?] Edison Manufacutring Company? / Released April 1897. / [?] Kinetoscope 35mm spherical 1.33:1 format or Standard 35mm spherical 1.37:1 format? / [?] Possibly the same film as Girls in a Dormitory?

Comedy.

Synopsis: Young girls engage in a pillow fight until it is broken up by the headmistress.

Survival status: Print exists.

Current rights holder: Public domain.

Keywords: Beds - Nightgowns - Pillow fights - Pillows

Listing updated: 23 July 2007.

References: Film viewing : Tarbox-Lost pp. 30, 43 : Website-IMDb.

Home video: DVD.