A growing source of silent era film information.
This listing is from The Progressive Silent Film List by Carl Bennett.
Copyright © 1999-2014 by Carl Bennett and the Silent Era Company.
All Rights Reserved.

About This Listing / Report Omissions or Errors in This Listing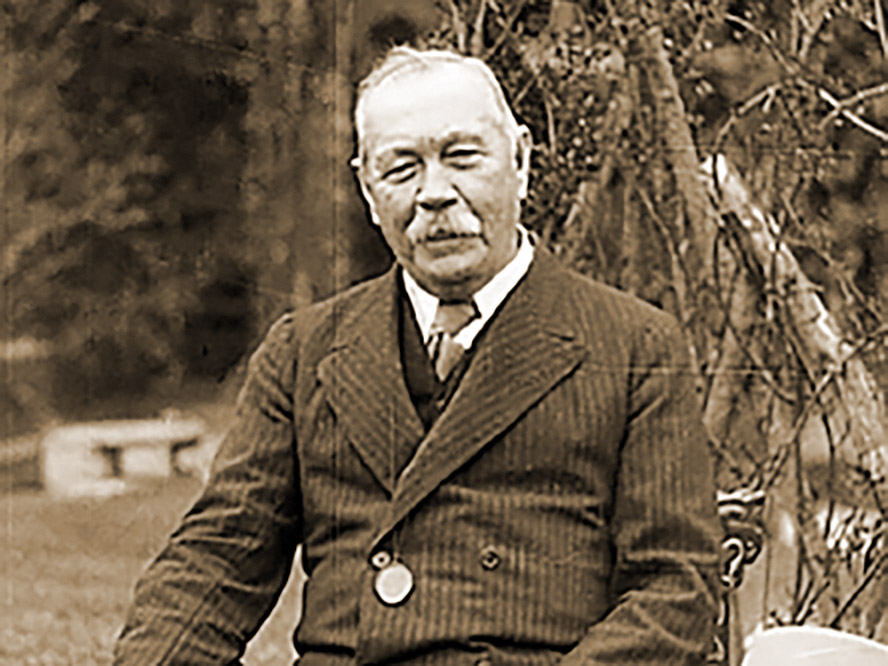 Sir Arthur Conan Doyle.
Frame enlargement: Silent Era image collection.

Sir Arthur Conan Doyle


Also known as William Fox has the honor to present The World Famous Author and Scientist, Sir Arthur Conan Doyle in the USA
(1929) American
B&W : Short film
Directed by (unknown)

Cast: Sir Arthur Conan Doyle [himself].

Fox Film Corporation production; distributed by Fox Film Corporation. / Movietone 35mm spherical 1.20:1 format. Western Electric Movietone sound-on-film sound system. / Release year attributions of 1927 are incorrect.

Documentary.

Synopsis: Doyle speaks on his fictional character, Sherlock Holmes, and of his supernatural beliefs.

Survival status: Print exists.

Current rights holder: (unknown)

Keywords: Animals: Dogs - Authors: Arthur Conan Doyle (1859-1930) - Characters: Sherlock Holmes - Synchronized sound film

Listing updated: 16 July 2010.

References: Film credits, film viewing : Pohle-Holmes pp. 21-22.

Home vidco: DVD.