People active in the silent era and people who keep the silent era alive.
Copyright © 1999-2018 by Carl Bennett and the Silent Era Company.
All Rights Reserved.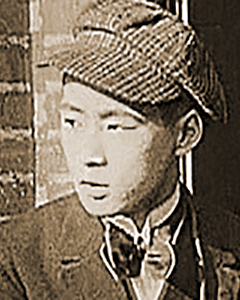 Frame enlargement:
Silent Era image collection.
Jack Yutaka Abbe
(same as Yutaka Abe)
Born 2 February 1895 in Miyagi, Japan.
Died 3 January 1977 in Kyoto, Japan.
Jack Yutaka Abbe began his acting career after having moved to the United States. His earliest known role was in The Cheat (1915).
Abbe's address 1904 Argyle Avenue, Los Angeles, California (circa 1921).
References: MoPicStudioDir-1921 : Website-IMDb.