People active in the silent era and people who keep the silent era alive.
Copyright © 1999-2018 by Carl Bennett and the Silent Era Company.
All Rights Reserved.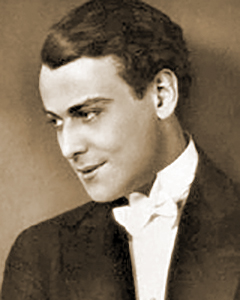 Photograph: Silent Era image collection.
Nils Asther
Born 17 January 1897 in Hellerup, Denmark, as Nils Anton Alfhild Asther.
Died 13 October 1981 in Stockholm, Sweden.
Nils Asther began his film career in 1916, appearing in Swedish productions. In the mid-1920s, Asther arrived in Hollywood, appearing in his first American film in 1927.
References: Website-IMDb.