People active in the silent era and people who keep the silent era alive.
Copyright © 1999-2018 by Carl Bennett and the Silent Era Company.
All Rights Reserved.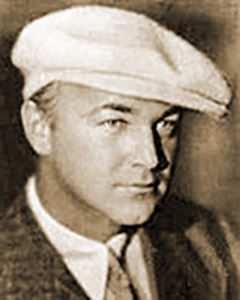 Photograph: Silent Era image collection.
William Boyd
Born 5 June 1895 in Hendrysburg, Ohio, USA.
Died 12 September 1972 in Laguna Beach, California, USA, of heart failure and Parkinson's disease.
Married actress Ruth Miller, 1921; divorced, 1924.
Married actress Elinor Fair, December 1926; divorced, 1929.
Married actress Dorothy Sebastian, 1931; divorced, 1935.
Married actress Grace Bradley, 1937; until William's death, 12 September 1972.
William Boyd began film work as an extra in 1920. Boyd found latter day fame in the 1940s and 1950s as western character Hopalong Cassidy in films and on television.
References: Website-IMDb.