People active in the silent era and people who keep the silent era alive.
Copyright © 1999-2018 by Carl Bennett and the Silent Era Company.
All Rights Reserved.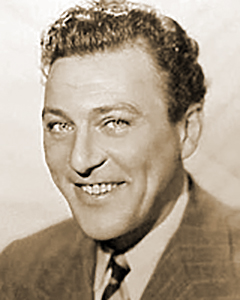 Photograph: Silent Era image collection.
Carl Brisson



Born 24 December 1893 in Copenhagen, Denmark, as Carl Frederik Ejnar Pedersen.
Died 26 September 1958 in Copenhagen, Denmark, of jaundice.
Married Cleo Willard Brisson, 24 October 1915; son, Frederick Brisson; until Carl's death, 26 September 1958.
Carl Brisson began in films in 1918, while persuing a career as a professional boxer. Brisson is best remembered for his silent era work with director Alfred Hitchcock in England, appearing as a romantic lead in The Ring (1927) and The Manxman (1929). Brisson worked for Paramount in the USA beginning in 1930. He retired from film work in 1935.
References: Website-IMDb.