People active in the silent era and people who keep the silent era alive.
Copyright © 1999-2018 by Carl Bennett and the Silent Era Company.
All Rights Reserved.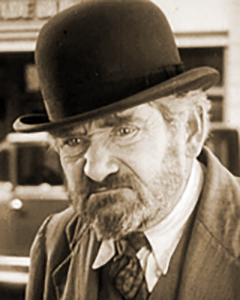 Max Davidson in Going Ga-Ga (1929).
Frame enlargement: Silent Era image collection.
Max Davidson
Born 23 May 1875 in Berlin, Germany.
Died 4 September 1950 in Woodland Hills, Los Angeles, California, USA.
Married Alice Marti, 1927.
Max Davidson began motion picture work in 1912. He is best remembered as a featured player at the Hal Roach Studios.
References: Website-IMDb; Website-Wikipedia.