People active in the silent era and people who keep the silent era alive.
Copyright © 1999-2018 by Carl Bennett and the Silent Era Company.
All Rights Reserved.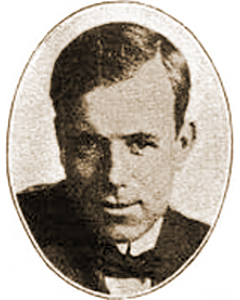 Photograph: Silent Era image collection.
Bobby Dunn
Born 28 August 1890 in Milwaukee, Wisconsin, USA, as Robert V. Dunn.
Died 24 March 1937 in Hollywood, California, USA.
Bobby Dunn began his career at Keystone Film Company. Dunn sustained an injury to one of his eyes performing a stunt. Throughout the remainder of his career, Dunn wore a glass eye.
References: Website-IMDb.