People active in the silent era and people who keep the silent era alive.
Copyright © 1999-2018 by Carl Bennett and the Silent Era Company.
All Rights Reserved.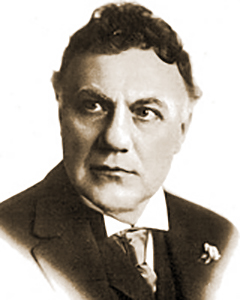 Photograph: Silent Era image collection.
Charles K. French
Born 17 January 1860 in Columbus, Ohio, USA, as Charles Ekrauss French.
Died 2 August 1952 in Hollywood, California, USA, of a heart attack.
Married Helen French; until Helen's death, 12 March 1917.
Married Isabelle Gurton, 1919; until Isabelle's death, 1928.
Married Doris Herbert, 19 March 1938; until Doris' death, 1948.
Charles K. French began film work in 1909 and appeared in more than 250 films before retiring in 1945.
References: Website-IMDb.