People active in the silent era and people who keep the silent era alive.
Copyright © 1999-2018 by Carl Bennett and the Silent Era Company.
All Rights Reserved.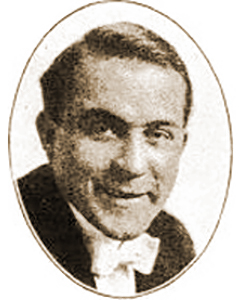 Photograph: Silent Era image collection.
Edgar Kennedy
Born 26 April 1890 in Monterey, California, USA, as Edgar Livingston Kennedy.
Died 9 November 1948 in Woodland Hills, California, USA, of throat cancer.
Edgar Kennedy began his career as a vaudeville actor. He began film work with Sennett circa 1914, and worked at Hal Roach Studios, Incorporated, circa 1920s through 1930s.
In the sound era, Kennedy was known for his "slow burn" comic takes.