People active in the silent era and people who keep the silent era alive.
Copyright © 1999-2018 by Carl Bennett and the Silent Era Company.
All Rights Reserved.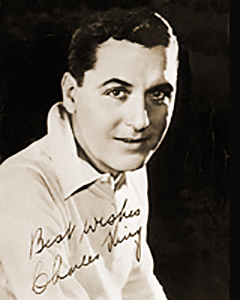 Photograph: Silent Era image collection.
Charles King
Born 31 October 1889 in New York, New York, USA.
Died 11 January 1944 in London, England, United Kingdom, of pneumonia.
Brother of actress Mollie King and actress Nellie King.
Married Lila Rhodes.
Charles King is a different performer than actor Charles King. A song and dance specialist, King was best-known for his work in vaudeville. King was the romantic lead in The Broadway Melody (1929).
References: Website-IMDb.