People active in the silent era and people who keep the silent era alive.
Copyright © 1999-2018 by Carl Bennett and the Silent Era Company.
All Rights Reserved.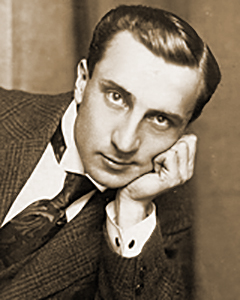 Photograph: La Cineteca del Friuli;
courtesy Le Giornate del Cinema Muto.
Ivan Mosjoukine
Born 26 September 1889 in Penza, Russia.
Died 18 January 1939 in Neuilly-sur-Seine, France, of tuberculosis.
References: Website-IMDb.