People active in the silent era and people who keep the silent era alive.
Copyright © 1999-2015 by Carl Bennett and the Silent Era Company.
All Rights Reserved.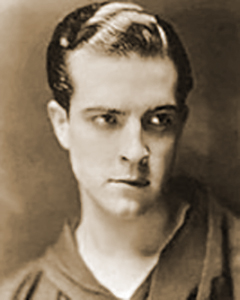 Photograph: Silent Era image collection.
Ramon Novarro
Born 6 February 1899 in Durango, Mexico, as Jose Ramón Gil Samaniego.
Died 30 October 1968 in North Hollywood, California, USA; murdered.
Cousin of actress Dolores Del Rio.
References: Website-IMDb.