People active in the silent era and people who keep the silent era alive.
Copyright © 1999-2018 by Carl Bennett and the Silent Era Company.
All Rights Reserved.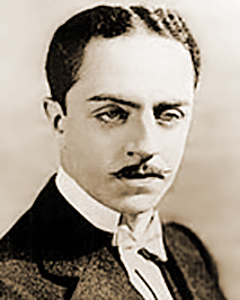 Photograph: Silent Era image collection.
William Powell
Born 29 July 1892 in Pittsburgh, Pennsylvania, USA, as William Horatio Powell.
Died 5 March 1984 in Palm Springs, California, USA, of a heart attack.
Married stage actress Eileen Wilson, 1915; son, William David Powell Jr., born 1925; divorced, 1930.
Married actress Carole Lombard, 26 June 1931; divorced, 16 August 1933.
Married Diana Lewis, 6 January 1940; until William's death, 5 March 1984.
William Powell began as stage actor in 1912. Powell's film debut came in 1922 for Goldwyn Pictures Corporation. In 1922, he began a long association with Paramount Pictures Corporation, until leaving the studio in 1931. He made films for Inspiration Pictures in 1923 and 1924.
References: Website-IMDb.