People active in the silent era and people who keep the silent era alive.
Copyright © 1999-2018 by Carl Bennett and the Silent Era Company.
All Rights Reserved.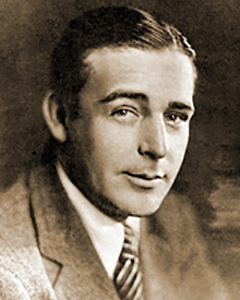 Photograph: Silent Era image collection.
Wallace Reid
Born 15 April 1891 in St. Louis, Missouri, USA, as William Wallace Reid.
Died 18 January 1923 in Los Angeles, California, USA.
Son of actor Hal Reid.
Married actress Dorothy Davenport (Mrs. Wallace Reid), 13 October 1913; son, Wallace Reid Jr., born 18 June 1917;
until Wallace's death, 18 January 1923.
Wallace Reid worked for Vitagraph circa 1911 through circa 1912; worked for Powers circa 1913.
References: Website-IMDb.