People active in the silent era and people who keep the silent era alive.
Copyright © 1999-2018 by Carl Bennett and the Silent Era Company.
All Rights Reserved.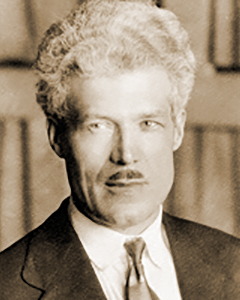 Photograph: Silent Era image collection.
Calvin Reisland
Born 18 September 1886 in Cleveland, Ohio, USA.
Died 28 August 1974 in Scottsdale, Arizona, USA.
After high school, Calvin Reisland began a career of professional acting in touring companies throughout the United States, including Colorado and Nebraska. Reisland also served in World War I.