People active in the silent era and people who keep the silent era alive.
Copyright © 1999-2018 by Carl Bennett and the Silent Era Company.
All Rights Reserved.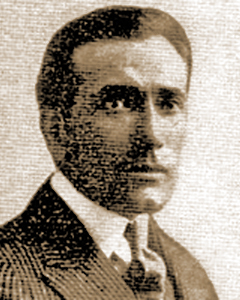 Photograph: Silent Era image collection.
Brinsley Shaw
Born 18 March 1876 in New York, New York, USA, as Sheldon Brinsley Shaw.
Died 3 July 1931 in New York, New York, USA.
Married Helene C.
Brinsley Shaw began his motion picture career in 1910. For the next 17 years, he predominantly appeared as a supporting player in more than 130 films for Essanay Film Manufacturing Company (1910-1913), The Universal Film Manufacturing Company, Incorporated (1913-1915), The Vitagraph Company of America (1916-1919), Anita Stewart Productions, Incorporated (1919), Metro Pictures Corporation (1920-1921), The William S. Hart Company (1922), Marshall Neilan Productions, Incorporated (1922), Thomas H. Ince Corporation (1923), Goldwyn Pictures Corporation (1923), Mission Film Corporation (1923), Carlos Productions (1923-1925), Fox Film Corporation (1924), Banner Productions, Incorporated (1925), Universal Pictures Corporation (1926), and Norma Talmadge Productions (1927).
References: Website-IMDb.