People active in the silent era and people who keep the silent era alive.
Copyright © 1999-2018 by Carl Bennett and the Silent Era Company.
All Rights Reserved.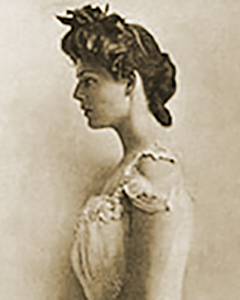 Photograph: Silent Era image collection.
Ethel Barrymore
Born 15 August 1879 in Philadelphia, Pennsylvania, USA, as Ethel Mae Blythe.
Died 18 June 1959 in Beverly Hills, California, USA, of heart failure.
Daughter of actor Maurice Barrymore and actress Georgianna Drew.
Sister of actors John Barrymore and Lionel Barrymore.
Married stockbroker Russell Griswold Colt, 14 March 1909; son, actor Samuel Colt, born 28 November 1909; son, actor John Drew Colt, born 9 September 1913; one other child; divorced, 6 July 1923.
Ethel Barrymore began her acting career on the stage, and began film work in 1914. Her final film performance was in 1957.
References: Website-IMDb.