People active in the silent era and people who keep the silent era alive.
Copyright © 1999-2018 by Carl Bennett and the Silent Era Company.
All Rights Reserved.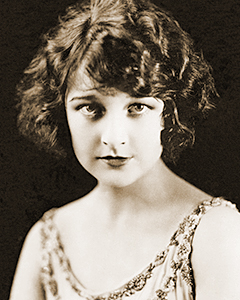 Photograph: Silent Era image collection.
Eleanor Boardman
Born 19 August 1898 in Philadelphia, Pennsylvania, USA.
Died 12 December 1991 in Santa Barbara, California, USA.
Married director King Vidor, 1926; daughter Antonia Vidor, born 1927; daughter Belinda Vidor, born June 1930; divorced, 1931.
Married director Henri d'Abbadie d'Arrast, 1940; until Henri's death.
Eleanor Boardman is perhaps best remembered for her starring role in The Crowd (1928).
References: Website-IMDb.