People active in the silent era and people who keep the silent era alive.
Copyright © 1999-2018 by Carl Bennett and the Silent Era Company.
All Rights Reserved.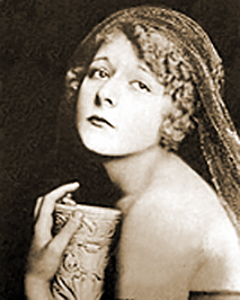 Photograph: Silent Era image collection.
Pauline Curley
Born 19 December 1903 in Holyoke, Massachusetts, USA, as Rose Pauline Curley.
Died 11 December 2000 in Santa Monica, California, USA, of pneumonia.
Married cinematographer Kenneth Peach, 1922; son, cinematographer Kenneth Peach Jr., born 29 June 1930; son, key grip Martin Peach; until Kenneth's death.
Pauline Curley began her professional career as a child stage actress at age five. Her first film role was in 1912. She appeared in her final film in 1929.
References: ClasIm-220 p. 34 : Website-IMDb.