People active in the silent era and people who keep the silent era alive.
Copyright © 1999-2018 by Carl Bennett and the Silent Era Company.
All Rights Reserved.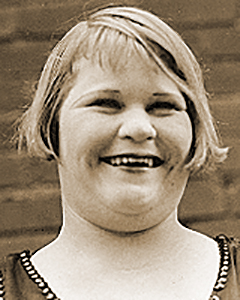 Photograph: Silent Era image collection.
Babe London
Born 28 August 1901 in Des Moines, Iowa, USA, as Jean Glover.
Died 29 November 1980 in Woodland Hills, Los Angeles, California, USA.
Married Phil Boutelje.
Babe London began her film career in 1919 appearing in many comedies throughout the 1920s, and she continued sporatic acting work until 1960.
References: Website-IMDb.