People active in the silent era and people who keep the silent era alive.
Copyright © 1999-2018 by Carl Bennett and the Silent Era Company.
All Rights Reserved.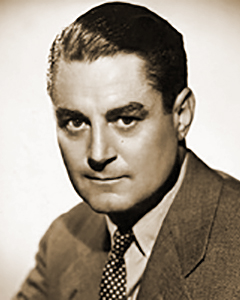 Photograph: Silent Era image collection.
Leo McCarey
Born 3 October 1898 in Los Angeles, California, USA.
Died on 5 July 1969 in Santa Monica, California, USA, of emphysema.
Leo McCarey began film work as script clerk at Sennett in 1918. Worked as assistant director to Tod Browning at The Universal Film Manufacturing Company, Incorporated, circa early 1920s. Worked at Hal Roach Studios, Incorporated, as writer, later as supervising director circa late 1920s.
McCarey directed the Marx Brothers, W.C. Fields and Harold Lloyd in the Golden Era, and won Academy Awards for Direction for The Awful Truth (1937) and Going My Way (1944).