People active in the silent era and people who keep the silent era alive.
Copyright © 1999-2018 by Carl Bennett and the Silent Era Company.
All Rights Reserved.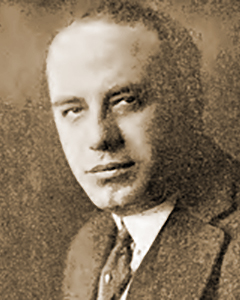 Photograph: Silent Era image collection.
Robert G. Vignola
Born 5 August 1882 in Trivignano, Veneto, Italy.
Died 25 October 1953 in Hollywood, California, USA.
Robert G. Vignola was born in Italy, but was raised in New York state. Through the progression of his film career he acted, wrote and directed.
References: Website-IMDb.