People active in the silent era and people who keep the silent era alive.
Copyright © 1999-2018 by Carl Bennett and the Silent Era Company.
All Rights Reserved.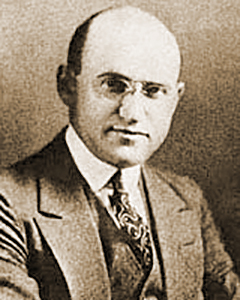 Photograph: Silent Era image collection.
Samuel Goldwyn
Born as Samuel Goldfish.
Married Blanche Lasky.
Brother-in-law of executive Jesse L. Lasky.
Glove salesman Samuel Goldfish was partially responsible for vaudeville producer Jesse L. Lasky entering into the film industry. Initially, beginning in 1913, Goldfish was general manager for the Jesse L. Lasky Feature Play Company.
References: Birchard-DeMille pp. 2-3.