People active in the silent era and people who keep the silent era alive.
Copyright © 1999-2018 by Carl Bennett and the Silent Era Company.
All Rights Reserved.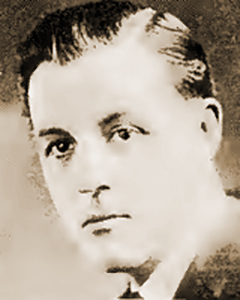 Photograph: Silent Era image collection.
Watterson R. Rothacker
Born 6 May 1885 in Chicago, Illinois, USA.
Died 25 January 1960 in Santa Monica, California, USA.
Watterson R. Rothacker was the owner of a film processing laboratory, Rothacker Film Manufacturing Company, circa 1919-1920. He is best remembered as the coproducer of The Lost World (1925).
References: Website-IMDb.