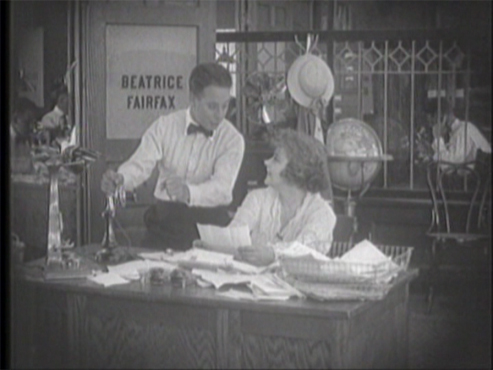 Our first look at this well-produced DVD-R edition, which has been mastered from surviving 35mm prints recovered by The Serial Squadron and now held by the Library of Congress, features a very-good to excellent full-frame video transfer at a natural-speed pace.
The collection features an introduction to the Beatrice Fairfax phenomenon (8 minutes), a recreation of the first (missing) episode (4 minutes), and complete presentations of episodes two through five.
The presentation also features a new musical accompaniment performed on MIDI-based digital piano.
The Serial Squadron is working their DVD release of the remaining Beatrice Fairfax episodes.
This Region 0 NTSC DVD-R edition is available directly from THE SERIAL SQUADRON.