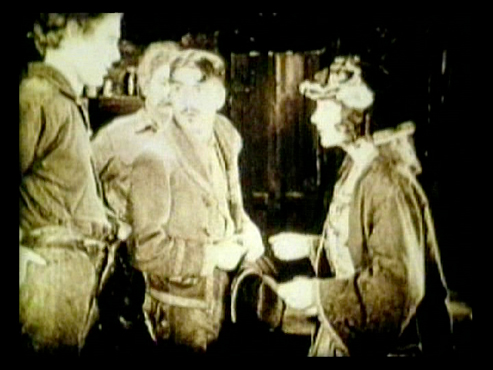 This DVD-R edition has been mastered from what may be 8mm reduction print materials. The picture image is contrasty with lost details in highlights and shadows, and the video transfer runs faster than natural speed. The fluctating exposures in the duplicate print at times makes discerning details challenging.
The film is accompanied by a canned orchestral music score edited together to loosely accompany the film.
While the visual quality is less than ideal, this is the only known DVD home video edition of this rare Griffith feature film.
USA: Click the logomark to purchase this Region 0 NTSC DVD-R edition from Amazon.com. Your purchase supports the Silent Era website.
This Region 0 NTSC DVD-R edition is available directly from GRAPEVINE VIDEO.