People active in the silent era and people who keep the silent era alive.
Copyright © 1999-2018 by Carl Bennett and the Silent Era Company.
All Rights Reserved.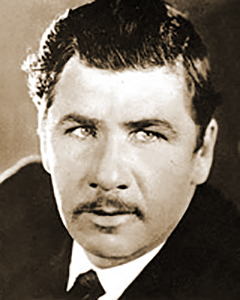 Photograph: Silent Era image collection.
George Bancroft
Born 30 September 1882 in Philadelphia, Pennsylvania, USA.
Died 2 October 1956 in Santa Monica, California, USA.
George Bancroft became popular character actor while under contract to Paramount Famous Lasky Corporation. Bancroft continued a successful film career into the sound era.
References: Website-IMDb.