People active in the silent era and people who keep the silent era alive.
Copyright © 1999-2017 by Carl Bennett and the Silent Era Company.
All Rights Reserved.
Updated 22 November 2016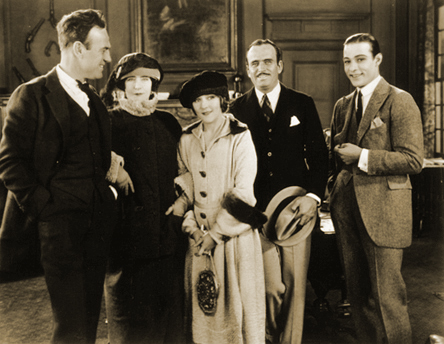 Director Sam Wood, author Elinor Glyn, Mary Pickford, Douglas Fairbanks
and Rudolph Valentino pose for an informal picture at the
Famous Players-Lasky Corporation studio.
Photograph: Silent Era image collection.