People active in the silent era and people who keep the silent era alive.
Copyright © 1999-2019 by Carl Bennett and the Silent Era Company.
All Rights Reserved.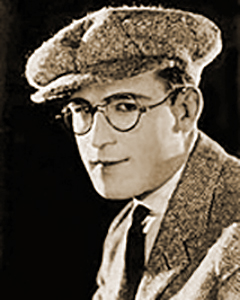 Photograph: Silent Era image collection.
Harold Lloyd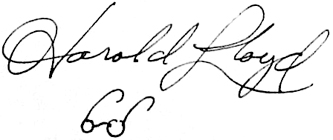 Born 20 April 1893 in Burchard, Nebraska, USA, as Harold Clayton Lloyd.
Died 8 March 1971 in Beverly Hills, California, USA, of prostate cancer.
Brother of actor Gaylord Lloyd.
Married actress Mildred Davis, 10 February 1923; daughter, Gloria Lloyd, born 22 May 1924; daughter, Marjorie Elizabeth Lloyd, born 1924 (adopted 1929); son, Harold Lloyd Jr., born 31 January 1929; until Mildred's death.
References: Brownlow-Parade p. 458 : Website-IMDb.