People active in the silent era and people who keep the silent era alive.
Copyright © 1999-2018 by Carl Bennett and the Silent Era Company.
All Rights Reserved.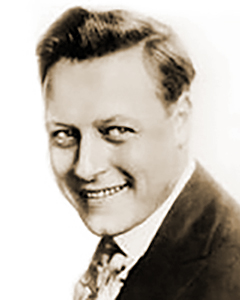 Photograph: Silent Era image collection.
Harold Lockwood
Born 12 April 1887 in Newark, New Jersey, USA.
Died 19 October 1918 in the Hotel Woodward, New York, New York, USA, of Spanish influenza.
Married actress Alma Jones, 8 January 1906; son, Harold Lockwood Jr., born 1908; until Harold's death, 19 October 1918.
Harold Lockwood, once an businesman, began his acting career in 1911. A popular leading man, Lockwood was teamed with May Allison for more than 20 films.
Tragically, Lockwood succumbed to the flu epidemic of 1918.
References: Website-IMDb; Website-Wikipedia.