People active in the silent era and people who keep the silent era alive.
Copyright © 1999-2018 by Carl Bennett and the Silent Era Company.
All Rights Reserved.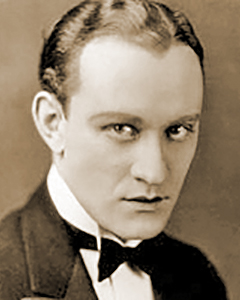 Photograph: Silent Era image collection.
Conrad Nagel
Born 16 March 1897 in Keokuk, Iowa, USA, as John Conrad Nagel.
Died 24 February 1970 in New York, New York, USA.
Married actress Ruth Helms, 24 June 1924; daughter Ruth Margaret Nagel, born 1920; divorced, 7 August 1934.
Married actress Lynn Merrick, 21 December 1945; divorced, 26 August 1948.
Married Michael Coulson Smith, 31 August 1955; son Michael Nagel, born 1955; divorced, 9 March 1956.
Conrad Nagel began motion picture work in 1918.
References: Website-IMDb; Website-Wikipedia.