People active in the silent era and people who keep the silent era alive.
Copyright © 1999-2018 by Carl Bennett and the Silent Era Company.
All Rights Reserved.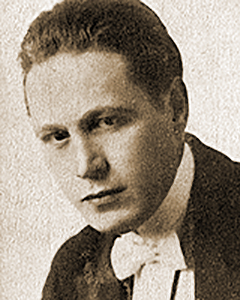 Photograph: Silent Era image collection.
Harry Schumm
(same as Harry W. Schumm, Henry Schumm)
Born 27 September 1877 in Chicago, Illinois, USA.
Died 4 April 1953 in Los Angeles, California, USA.
Harry Schumm appeared in nearly 50 films from 1913 through 1920 — all but a handful were short films — most of the short films were made with Francis Ford and Grace Cunard.
References: Website-IMDb.