People active in the silent era and people who keep the silent era alive.
Copyright © 1999-2018 by Carl Bennett and the Silent Era Company.
All Rights Reserved.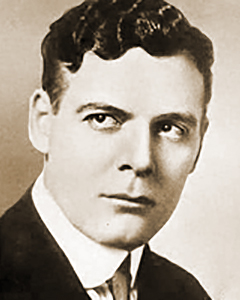 Photograph: Silent Era image collection.
Ben Wilson
(same as Ben F. Wilson, Benjamin Wilson, Benjamin F. Wilson, B.F. Wilson, B. Frank Wilson, Benjamin Franklin Wilson)
Born 7 July 1876 in Corning, Iowa, USA, as Ben Franklin Wilson.
Died 25 August 1930 in Glendale, California, USA, of heart disease.
Ben Wilson began a prolific film acting career of more than 200 films in 1911, and was active until the end of his life. Wilson also directed and established his own production company Ben Wilson Productions.
References: Website-IMDb.