People active in the silent era and people who keep the silent era alive.
Copyright © 1999-2018 by Carl Bennett and the Silent Era Company.
All Rights Reserved.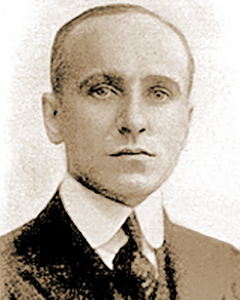 Photograph: Silent Era image collection.
Herbert Yost
(same as Barry O'Moore and Bertram Yost)
Born 8 December 1879 in Harrison, Ohio, USA, as Herbert Alms Yost.
Died 23 October 1945 in New York, New York, USA.
Married Agnes Scott, 22 February 1916; until Herbert's death, 23 October 1945.
Herbert Yost is best remembered for his work as a featured player for director D.W. Griffith at Biograph Company (1909), Thomas A. Edison, Incorporated (1912-1914) and World Film Corporation (1915).
References: Website-IMDb.