People active in the silent era and people who keep the silent era alive.
Copyright © 1999-2018 by Carl Bennett and the Silent Era Company.
All Rights Reserved.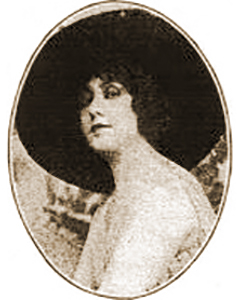 Photograph: Silent Era image collection.
May Emory
Born August 1885 in Austin, Illinois, USA, as Lizzie May Emory.
Married to actor Harry Gribbon.
May Emory worked at Keystone Film Company.
References: Website-IMDb.