People active in the silent era and people who keep the silent era alive.
Copyright © 1999-2018 by Carl Bennett and the Silent Era Company.
All Rights Reserved.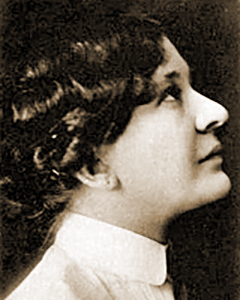 Photograph: Silent Era image collection.
Anne Schaefer
(same as Ann Schaefer, Anne Schaeffer, Ann Schaffer)
Born 10 July 1870 in St. Louis, Missouri, USA.
Died 3 May 1957 in Los Angeles, California, USA.
Aunt of actress Jane Novak and actress Eva Novak.
Married F. Medek.
Anne Schaefer began her professional career as a stage actress. Schaefer began film work in 1911, and continued until 1938.
References: ClasIm-220 p. 41 : Website-IMDb.