People active in the silent era and people who keep the silent era alive.
Copyright © 1999-2018 by Carl Bennett and the Silent Era Company.
All Rights Reserved.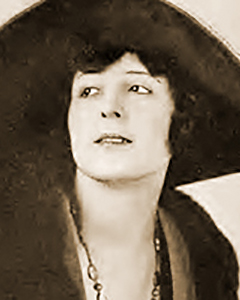 Photograph: Silent Era image collection.
Ethel Grey Terry
Born 2 October 1882 in Oakland, California, USA.
Died 6 January 1931 in Hollywood, California, USA.
Ethel Grey Terry began her entertainment career as a dancer.
Terry began working in motion pictures in 1914, and is remembered today for her appearance in The Penalty (1920) with Lon Chaney.
Ethel Grey Terry is not the same actress as the American actress Ethel Terry.
References: Website-IMDb.