People active in the silent era and people who keep the silent era alive.
Copyright © 1999-2018 by Carl Bennett and the Silent Era Company.
All Rights Reserved.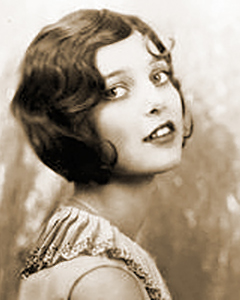 Photograph: Silent Era image collection.
Loretta Young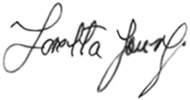 Born 6 January 1913 in Salt Lake City, USA, as Gretchen Young.
Died 12 August 2000 in Los Angeles, California, USA, of ovarian cancer.
Sister of actress Polly Ann Young; sister of Elizabeth Jane Young (later, actress Sally Blane).
Half-sister of Georgianna Belzer.
Married actor Grant Withers, 26 January 1930 in Yuma, Arizona; annulled, 1931.
Daughter Judith Young (later, actresss Judy Lewis), born 6 November 1935; her father, actor Clark Gable.
Married businessman Thomas Lewis, 31 July 1940; son, director Christopher Paul Lewis, born 1 August 1944; son, Peter Charles Lewis, born 1945; divorced, 1969.
Married costume designer Jean Louis, 10 August 1993; until Jean's death.
Loretta Young began film work as a child actor in 1917. At age 13, Gretchen Young (as she was still known) entered a convent school with the intention of becomng a nun. At age 14, Loretta (as she would be known from then on) returned to acting permanently. Her best-known role in the silent era was in Laugh, Clown, Laugh (1928) with Lon Chaney.
Young is remembered today for her roles in a string of high-profile films in the late 1930s and 1940s, including The Story of Alexander Graham Bell (1939), The Doctor Takes a Wife (1940), A Night to Remember (1943), Along Came Jones (1945), The Stranger (1946), The Farmer's Daughter (1947) and The Bishop's Wife (1947). Fans of early television fondly remember her dramatic television series, Letter to Loretta (1953-1961), later rerun as The Loretta Young Theatre.
References: Website-IMDb.