People active in the silent era and people who keep the silent era alive.
Copyright © 1999-2018 by Carl Bennett and the Silent Era Company.
All Rights Reserved.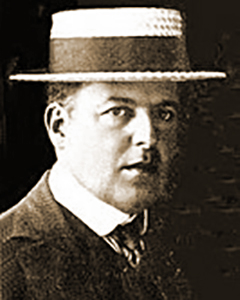 Photograph: Silent Era image collection.
G.W. Bitzer
G.W. Bitzer began motion picture work for American Mutoscope Company circa 1896. He was a staff cinematographer for Biograph Company when he began working on films directed by D.W. Griffith. Bitzer went on to shoot nearly all of Griffith's major films, including The Birth of a Nation (1915), Intolerance (1916), Broken Blossoms (1919) and Way Down East (1920).
References: Slide-FineArts pp. 21, 129, 193, 214.