People active in the silent era and people who keep the silent era alive.
Copyright © 1999-2018 by Carl Bennett and the Silent Era Company.
All Rights Reserved.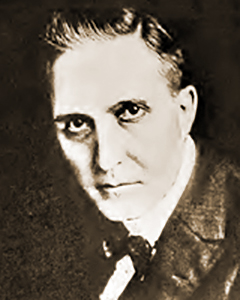 Photograph: Silent Era image collection.
J. Gordon Edwards
Born 24 June 1867 in Montréal, Québec, Canada.
Died 31 December 1925 in New York, New York, USA, of pneumonia.
Father of production manager and television producer Jack McEdward and actor J. Gordon Edwards Jr.
Grandfather of director Blake Edwards.
J. Gordon Edwards began as a stage actor. He began directing films in 1914 for Fox Film Corporation, and directed more than 50 films over the next 11 years, including Cleopatra (1917) — one of the silent era's most-famous lost films.
References: Website-IMDb.