People active in the silent era and people who keep the silent era alive.
Copyright © 1999-2018 by Carl Bennett and the Silent Era Company.
All Rights Reserved.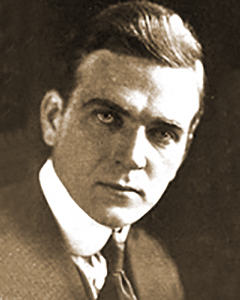 Photograph: Silent Era image collection.
Henry King
Born 24 January 1886 in Christiansburg, Virginia, USA.
Died 29 June 1982 in Toluca Lake, California, USA, of a heart attack.
Henry King worked as stock company actor on stage, and directed stage productions in Chicago. He began as actor in films in California, then began directing films for Pathé in 1916. King then worked at the Thomas H. Ince studio, and later at Robertson-Cole. He was a founding partner in Inspiration Pictures with Charles Duell and Richard Barthelmess.
King continued work in films well into the 1960s.
References: Website-IMDb.