People active in the silent era and people who keep the silent era alive.
Copyright © 1999-2018 by Carl Bennett and the Silent Era Company.
All Rights Reserved.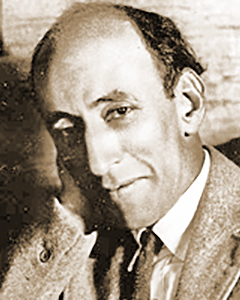 Photograph: Silent Era image collection.
William C. de Mille
Born 25 July 1878 in Washington, District of Columbia, USA, as William Churchill de Mille.
Died 8 March 1955 in Playa del Ray, California, USA.
Brother of writer and director Cecil B. DeMille.
Married Anna George.
William C. de Mille was born into the entertainment business, being the son of Episcopal lay minister and part-time playwright Henry Churchill de Mille and actress Matilda Beatrice Samuel. As an adult, de Mille's first play was produced in 1905 and he soon achieved Broadway success with the plays The Warrens of Virginia (1907) and The Woman (1911).
De Mille began film work directing for the Jesse L. Lasky Feature Play Company in 1914. His last film was released in 1933, and de Mille served as the second president of the Academy of Motion Picture Arts and Sciences.
References: Birchard-DeMille pp. 1-2 : Website-IMDb.