People active in the silent era and people who keep the silent era alive.
Copyright © 1999-2018 by Carl Bennett and the Silent Era Company.
All Rights Reserved.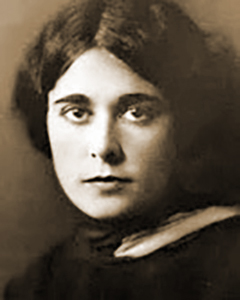 Photograph: Silent Era image collection.
Frederica Sagor
Born 6 July 1900 in New York, New York, USA.
Died 5 January 2012 in La Mesa, California, USA.
Frederica Sagor worked as a scenario and story adaptation writer in Hollywood on more than a dozen silent era films, often uncredited.
References: Website-IMDb.