A growing source of silent era film information.
This listing is from The Progressive Silent Film List by Carl Bennett.
Copyright © 1999-2014 by Carl Bennett and the Silent Era Company.
All Rights Reserved.

About This Listing / Report Omissions or Errors in This Listing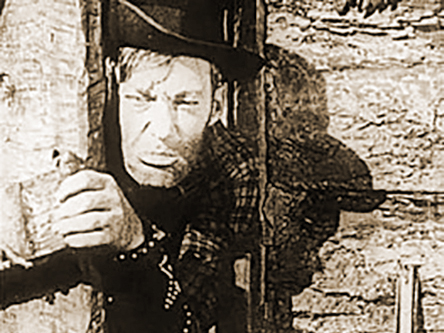 Al St. John.
Frame enlargement: Silent Era image collection.


Curses


(1925) American
B&W : Two reels
Directed by [?] William Goodrich (Roscoe Arbuckle) or Grover Jones + [Roscoe Arbuckle]?

Cast: Al St. John ['Buttonshoe' Bill], [?] ? ['Buckwheat' Ben], [?] ? [Little Nell]

Reel Comedies, Incorporated, production; distributed by Educational Film Exchanges, Incorporated [Tuxedo Comedies]. / Presented by E.W. Hammons. / © 21 May 1925 by Reel Comedies, Incorporated. Released May 1925. / Standard 35mm spherical 1.37:1 format. / Roscoe Arbuckle is likely to have been the director and scenario writer of this film, while Jones received screen credit for direction.

Comedy.

Survival status: Print exists.

Current rights holder: (unknown)

Listing updated: 22 July 2007.

References: Film credits, film viewing : Edmonds-Arbuckle p. 273.

Home video: DVD.