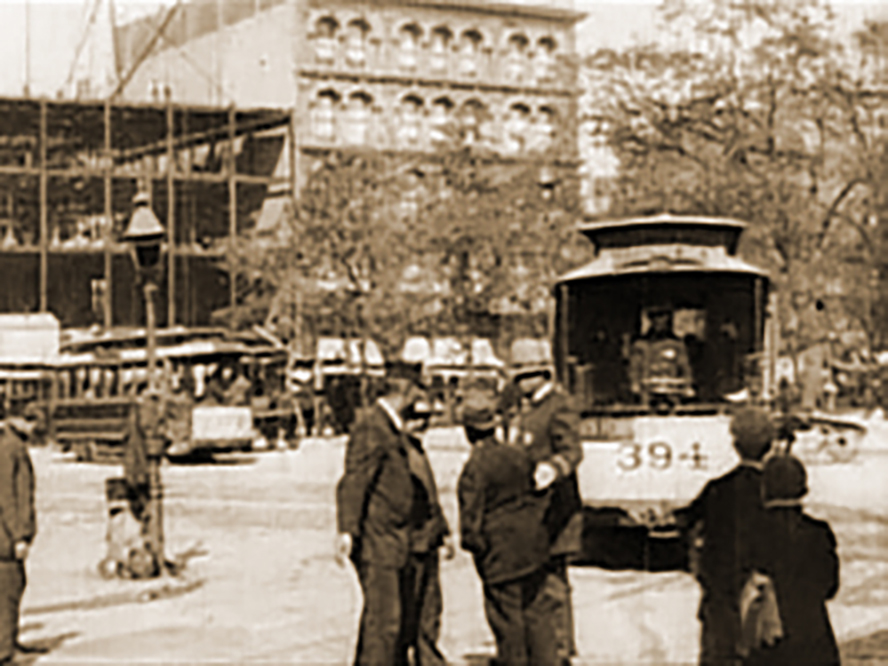 Frame enlargement: Silent Era image collection.


New York, Broadway et Union Square


Also known as New York: Broadway at Union Square in the USA
(1896) French
B&W : Short film
Directed by Alexandre Promio

Cast: (unknown)

Société Lumière production; distributed by Société Lumière. / Cinematography by Alexandre Promio. / Cinématographe spherical 1.30:1 format. / Lumière film number 328.

Documentary: Actuality.

Synopsis: View of street intersection with policemen conducting traffic and directing pedestrians. A trolley turns the corner and disappears out of frame.

Survival status: Print exists.

Current rights holder: (unknown)

Keywords: Law: Enforcement: olice: Policemen - Street scenes - Transportation: Trolleys - USA: New York: New York: Broadway

Listing updated: 17 April 2010.

References: Film viewing : Website-IMDb.

Home video: DVD.