A growing source of silent era film information.
This listing is from The Progressive Silent Film List by Carl Bennett.
Copyright © 1999-2014 by Carl Bennett and the Silent Era Company.
All Rights Reserved.

About This Listing / Report Omissions or Errors in This Listing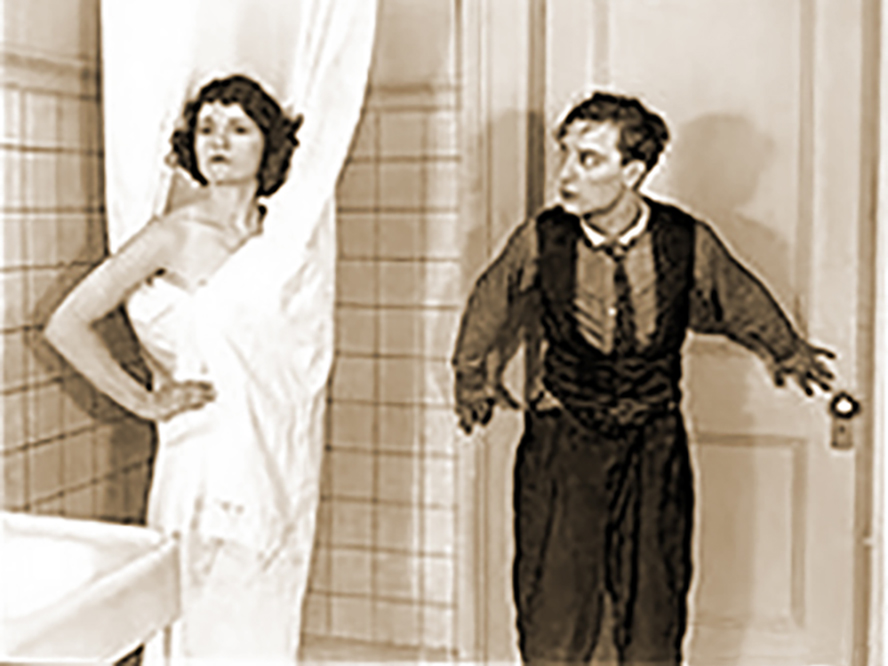 Sybil Seely and Buster Keaton.
Photograph: Silent Era image collection.


One Week


(1920) American
B&W : Two reels
Directed by Buster Keaton and Eddie Cline

Cast: Buster Keaton [the groom], Sybil Seely [the bride], [?] ? [Handy Hank, the vengeful would-be suitor], Joe Roberts [the piano mover]

Comique Film Corporation production; distributed by Metro Pictures Corporation. / Produced by Joseph M. Schenck. Scenario by Buster Keaton and Eddie Cline. Technical direction by Fred Gabourie. Cinematography by Elgin Lessley. / © 3 September 1920 by Metro Pictures Corporation [LP15503]. Released [?] 1 September 1920 [trades] or 7 September 1920 [Metro]? / Standard 35mm spherical 1.37:1 format.

Comedy.

Survival status: Print exists in the film holdings of Cohen Media Group (Raymond Rohauer collection) [35mm positive].

Current rights holder: Public domain.

Keywords: Accidents: Falls - Construction - Houses: Bathrooms (Bathtubs, Showers) - Jealousy - Musical instruments: Pianos - Railroad tracks - Signage - Soap - Trains : Train tracks - Weather: Rain, Windstorms

Listing updated: 24 September 2013.

References: Film credits, film viewing : Bardèche-History p. 212; Brownlow-Parade pp. 481, 484; Dardis-Keaton pp. 68-69, 90, 288; Everson-American p. 156; Kerr-Silent pp. 128, 131, 138, 144, 154; Lahue-World p. 141; Shipman-Cinema p. 70; Sinyard-Silent p. 112.

Home video: DVD.