A growing source of silent era film information.
This listing is from The Progressive Silent Film List by Carl Bennett.
Copyright © 1999-2014 by Carl Bennett and the Silent Era Company.
All Rights Reserved.

About This Listing / Report Omissions or Errors in This Listing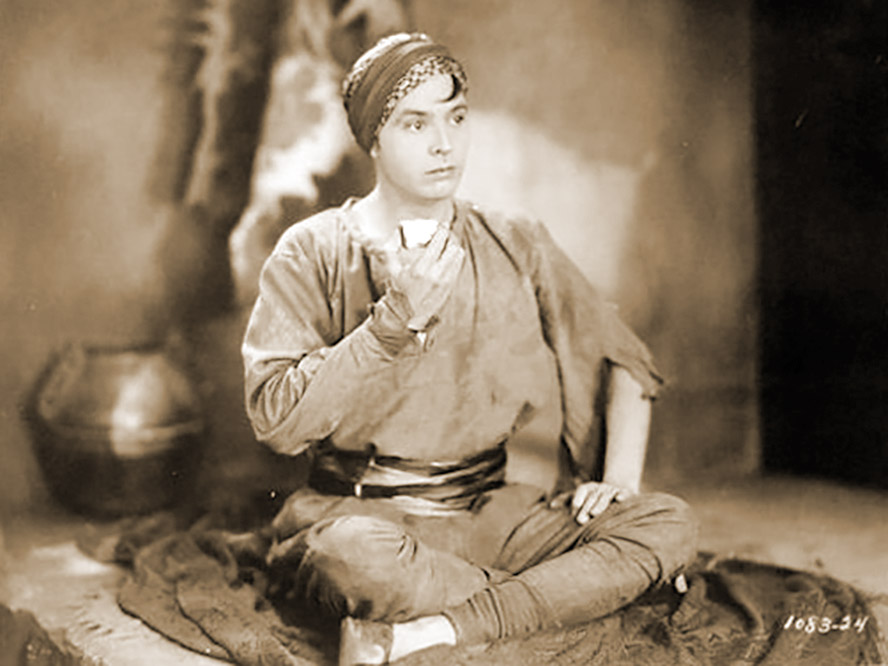 Photograph: Silent Era image collection.


Soft Cushions


(1927) American
B&W : Seven reels / 6838 feet
Directed by Edward F. Cline (Eddie Cline)

Cast: Douglas MacLean [the young thief], Sue Carol [the girl], Richard Carle [the slave dealer], Russell Powell [the fat thief], Frank Leigh [the lean thief], Wade Boteler [the police judge], Nigel de Brulier [the notary], Albert Prisco [the wazir], Boris Karloff [the chief conspirator], Albert Gran [the sultan], Fred Kelsey [the policeman], Harry Jones [the citizen], Noble Johnson [the captain of the guard]

Paramount Famous Lasky Corporation production; distributed by Paramount Pictures Corporation. / Scenario by Wade Boteler and Frederic Chapin, from a screen story by George Randolph Chester. Set design by Ben Carré. Cinematography by Jack MacKenzie. Presented by Adolph Zukor and Jesse L. Lasky. / © 27 August 1927 by Paramount Famous Lasky Corporation [LP24341]. Released 27 August 1927. / Standard 35mm spherical 1.37:1 format. / Silent film.

Comedy.

Survival status: (unknown)

Current rights holder: (unknown)

Listing updated: 16 June 2010.

References: Montgomery-Comedy p. ? : Website-AFI.