A growing source of silent era film information.
This listing is from The Progressive Silent Film List by Carl Bennett.
Copyright © 1999-2014 by Carl Bennett and the Silent Era Company.
All Rights Reserved.

About This Listing / Report Omissions or Errors in This Listing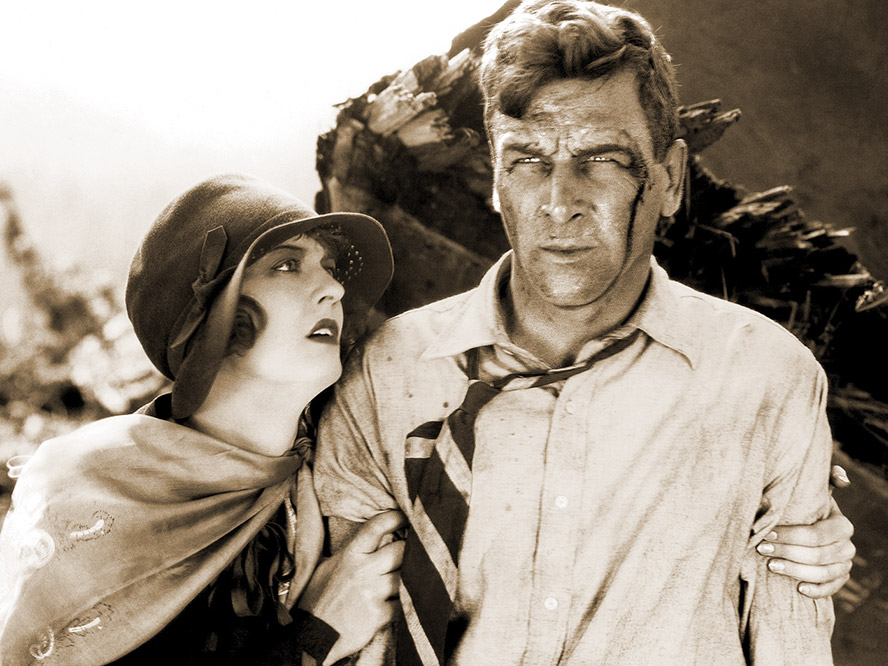 Doris Kenyon and Milton Sills.
Photograph: courtesy Wisconsin Center for Film and Theater Research.


The Valley of the Giants


(1927) American
B&W : Seven reels / 6600 feet
Directed by Charles J. Brabin

Cast: Milton Sills [Bryce Cardigan], Doris Kenyon [Shirley Pennington], Arthur Stone [Buck Ogilvy], George Fawcett [John Cardigan], Paul Hurst [Randeau], Charles Sellon [Pennington], Yola d'Avril [Felice], Phil Brady [Big Boy]

First National Pictures, Incorporated, production; distributed by First National Pictures, Incorporated. / Produced by Wid Gunning. Scenario by L.G. Rigby, from the novel The Valley of the Giants by Peter Bernard Kyne. Cinematography by T.D. McCord. Presented by Richard A. Rowland. / © 12 December 1927 by First National Pictures, Incorporated [LP24752]. Premiered 4 December 1927 in New York, New York. Released 11 December 2007. / Standard 35mm spherical 1.37:1 format. / Silent film.

Drama.

Survival status: Print exists in the UCLA Film and Television Archive film archive [35mm positive].

Current rights holder: (unknown)

Listing updated: 20 October 2009.

References: AFI-F1 n. F1.4707; AFI-F2 n. F2.6016 : Website-AFI.